Theres four altogether, but two of them are lizards, so they won the "where the heck am I gonna post this" contest.
This is Spike. We actually got him in FL when we went to get EJ. No one had surrendered an iguana forever and so we figured, "Lets get one and get him growing so people can learn about them.
He's just a wee-little thingy:
So, what naturally HAS to happen when you get spend money on something? You got it!!
Someone GIVES you one!
This is Hannibal. About 9 months to a year old. Surrendered by his owners because he was "getting too big."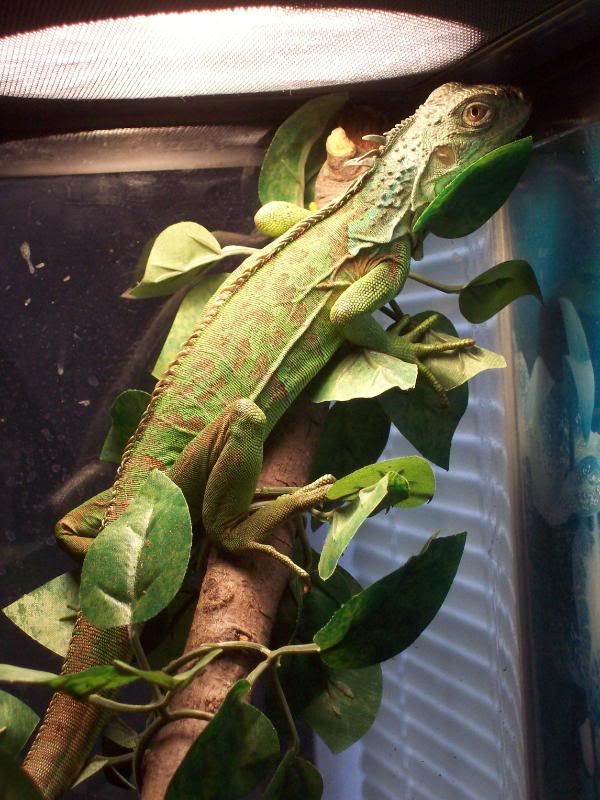 Petunia is an Eastern Box Turtle and was found scooting down the fast lane on Interstate 77, heading towards the Jersey rails which would have left her stuck in the road and would have been killed. Instead, my stupidness jumped out of the van, ticked off alot of people I don't know and successfully saved her little turtle life.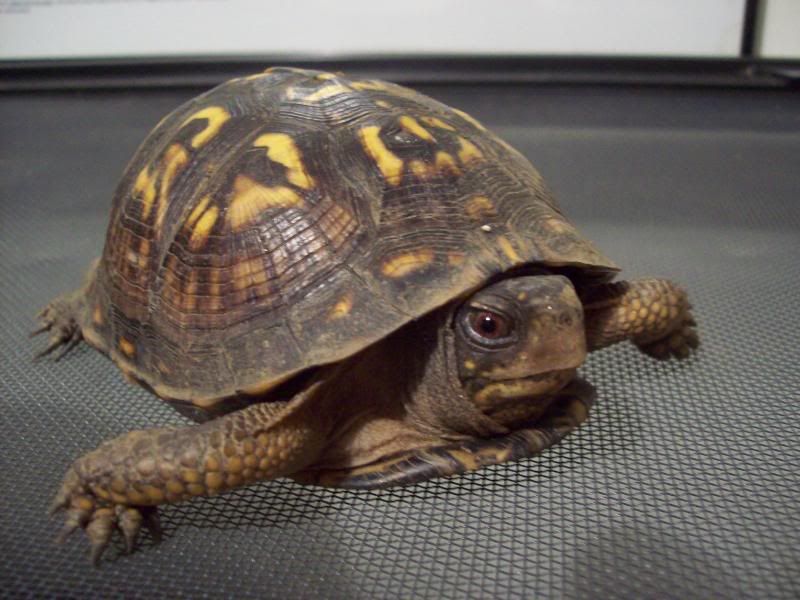 And our last rescue that just came in yesterday. A ball python named Hermes
Yeah... You saw right...
A guy calls me and says, "I have this ball python. Hes about 5 feet long. We found him when we were renovating some apartments a few years back so I kept him. I've been feeding him field mice and squirrels that I shoot with a pellet gun. Glad I read that article about ya'll in the newspaper. I was seriously just thinking about letting him go."
He's weighing in at 5 pounds 14 ounces. We didn't get a length yet as he's very wild. He took a frozen thawed rat very well, but I'm sure a vet visit will be in order for a parasite check.
How do you have a snake for multiple years and not know its a red tail boa??