The temperature dropped, so Madeline has her yearly case of the sniffles. She has to get her medication every other night. She hates it. I got her soaking last night, gently got a hold of her head and went to pry her mouth open with the syringe and she flopped over on her back... and stayed there.
It reminded me of a three year old having a fit and flopping down on the floor.
"I don't wanna take my medicine!!!"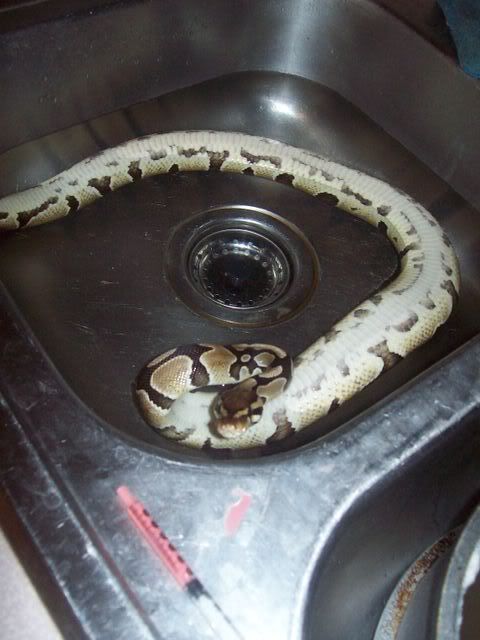 She never bit, or even huffed. Just threw herself on her back and refused to move. LOL

_________________